Church Fairs Pumpkin and Holy Bazaar!
Friday, November 22 3 p.m. - 7 p.m.
Saturday, November 23 9 a.m. - 2 p.m.
Join us for fall fun and holiday shopping at Silver Bells Attic Treasures and our Twice Nice Clothing Boutique.
Find tasty delights including homemade apple pies, cookies, cakes (even GF options), penny candy, canned fruit and veggies, and so much more at our Bakery and Country Store.
Be sure not to miss out on our famous Basket Raffle - 19 gorgeous, themed baskets filled to the brim!
After you've worked up an appetite having so much fun sit down, relax and enjoy lunch or dinner at our Pumpkin and Holly Café!
A TALE OF TWO FAIRS
We have two traditional church fairs, each with their own personality. Parishioners enjoy coming together to help plan, contribute to, work at, and attend both of these memorable events occurring the Saturday before Mother's Day as well as the weekend before Thanksgiving. People come from many towns away to attend the fairs, knowing that they are supporting a lot of good work. The fairs are a primary way we generate funds together to donate to charitable causes, so they play a very important role in our parish and also provide plenty of fun and fellowship.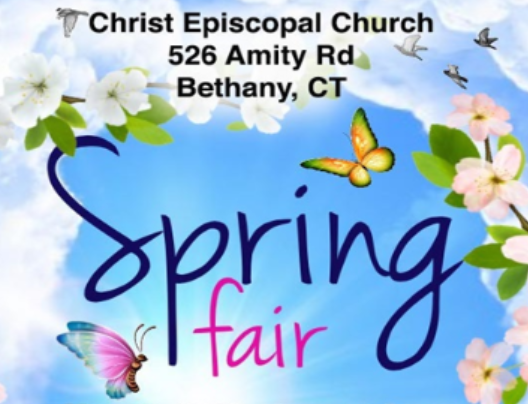 Visit us again for our Spring Fair in May!